From Zeeland to Uruguay, taking 27 wind turbines
RELOCATION Projects |
Relocating 27 wind turbines
A power company wanted to replace 27 wind turbines in Zeeland with even more efficient ones. DDM removed the old ones and found them a new home in South America!
Talking about efficiency: DDM was able to sell the old wind turbines straight away to a company in Uruguay. As preparatory work, various hoisting equipment was made to size, such as a beam for hoisting the nacelle. The work planners at DDM prepared all the paperwork and planned the other activities.
The actual hoisting was done using 2 lifting cranes. The advantage of this type of crane is that they can be driven independently to the necessary positions. The rotor blades were fixed in horizontal position, after which they were hoisted down in one go along with the nacelle. Once down, the blades were dismantled, loaded onto trailers on wooden saddles and driven to the port. The nacelles went onto the low-loaders. The towers consisted of two parts that were also hoisted using custom-made hoisting equipment, loaded onto trailers and moved to the port.
All 27 wind turbines were dismantled and transported within 3 weeks. Currently they are running at full speed in Uruguay and generating clean energy there.
RELOCATION
Location
Rilland, Netherlands & Uruguay
Deployment
- 7 specialists
- 500t and 200t lifting cranes
- Hydraulic cranes
- Numerous (semi) low-loader transport trailers
Size
Project duration
3 weeks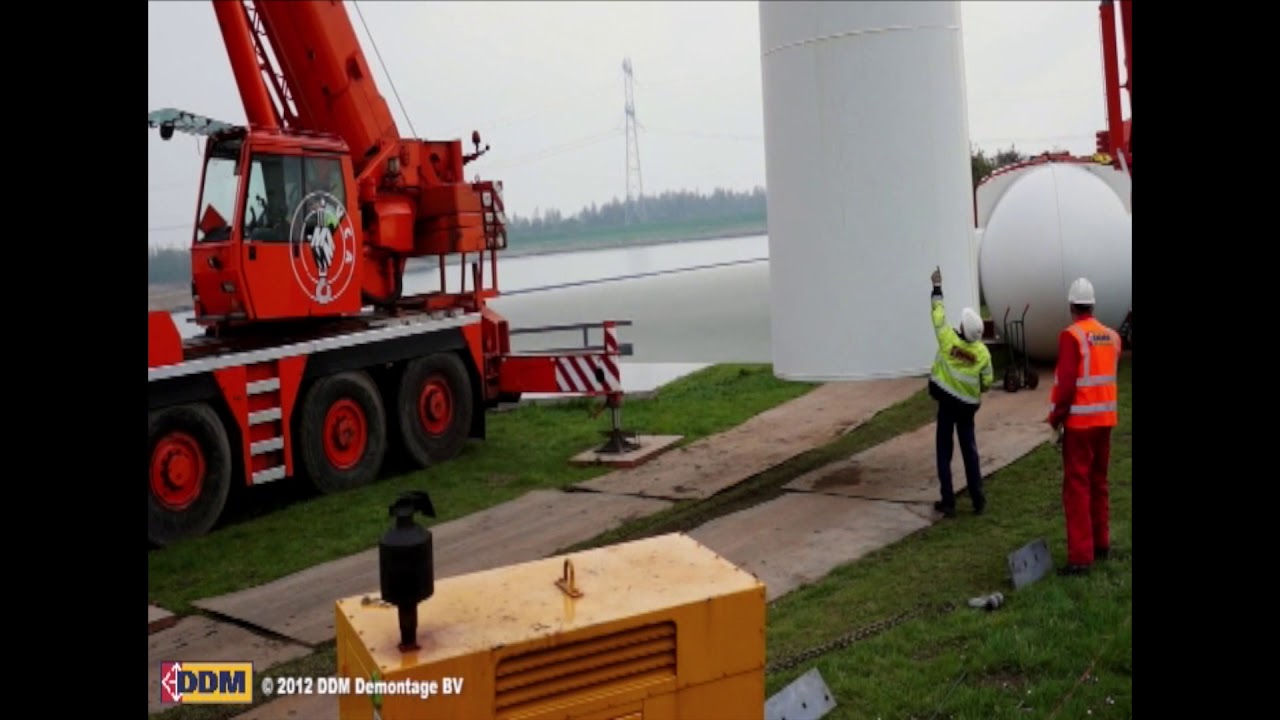 Safety First! Always.
The Quality and Health, Safety and the Environment policy is an ongoing process. That is why DDM is continuously working on improving all these areas to keep improving safety levels.
Find out more