Fast and within budget: a precision job for replacing rotating dryers
DISMANTLING Projects |
Replacing rotating dryers
Dismantling and swapping two rotating dryers in the heart of an operational factory in Rotterdam: a job that required detailed preparation. Just right for DDM!
Firstly, a flat working floor was made outside. The two dryers were removed as a whole through the exterior wall so that the materials containing asbestos in the outer casings could remain intact. To avoid dust being produced, the dryers were first hosed down and packed in foil before being towed outside on rails.
To remove the dryers as a whole, the rotating inner mantle had to be fixed to the outer casing. A custom-made frame held the dryers together. After the frame was assembled, the drive train and motors of the dryers were removed.
The frame with the dryers was jacked up several millimetres so that the supports could be removed from under the dryers. The dryers were then lowered again, put on the rails and towed outside. Once outside they were jacked up again to a height of about 1.5 metres. A self-propelled modular transporter (SPMT) was placed under the dryers. It then manoeuvred the machines out from the very tight space between the buildings.
DDM's specialists later installed the new dryers using exactly the same method and equipment. The old dryers were taken from the building,loaded on a low-loader and transported to the DDM yard in De Meern for the asbestos to be removed. The work was completed within budget and a day earlier than planned.
DISMANTLING
Location
Rotterdam, Netherlands
Deployment
- 8 specialists
- Forklift trucks
- Low-loader
- Hydraulic cranes 200-300t
Size
2 rotating dryers
17 x 3.9 x 3.3 metres (L x W x H)
50 tons each
materials containing asbestos

Project duration
6 weeks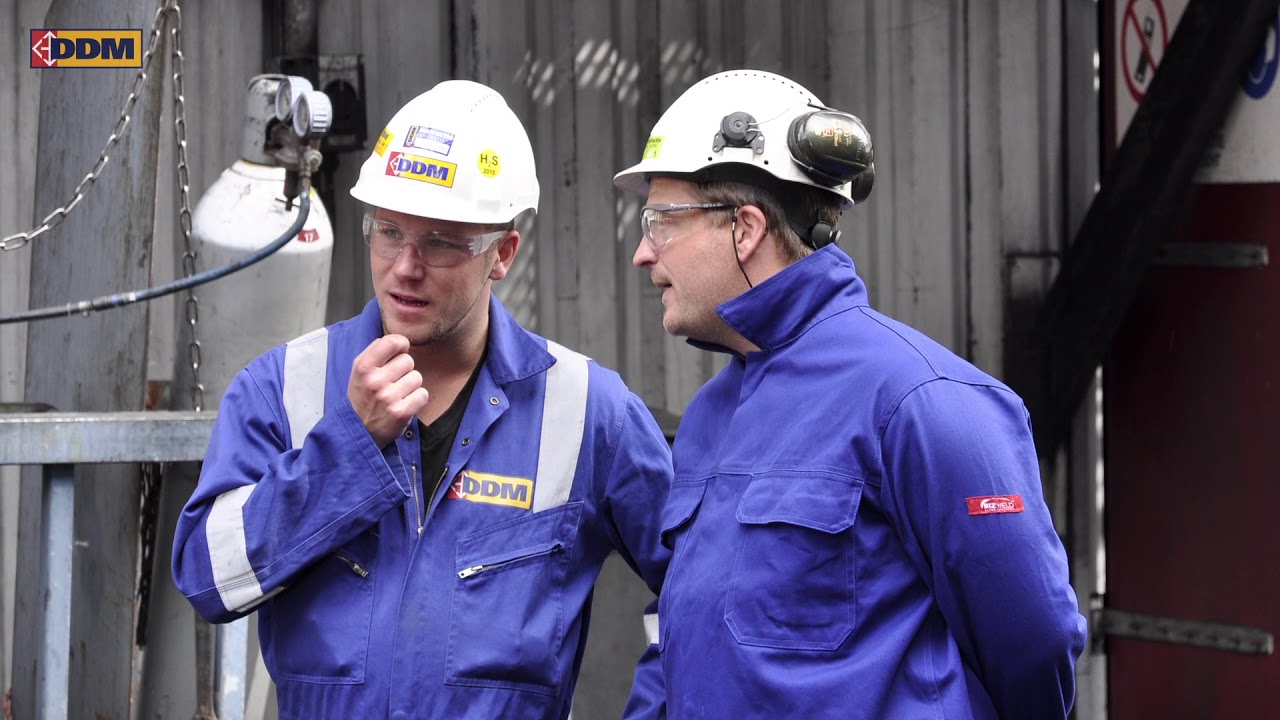 Safety First! Always.
The Quality and Health, Safety and the Environment policy is an ongoing process. That is why DDM is continuously working on improving all these areas to keep improving safety levels.
Find out more