Power station demolition in London
DEMOLITION Projects |
Power station demolition
Barking Power Station used to be a series of power stations in East London. After the demolition of the coal-fired stations in the eighties, a gas-fired station was commissioned between 1992 and 1995. In 2014, the operator decided to largely close down this station as well; the station was no longer profitable due to the significant rise in the price of gas. The demolition started in 2018, while saving the gas turbines for reuse.
The gas turbines were fitted with Heat Recovery Steam Generator (HRSG) units. This system generates energy in two ways: the gas turbine that drives a generator and the turbine's hot exhaust gases that produce steam, which drives a steam turbine.
DDM received the order to demolish the five HRSG units, plus two 55-metre high concrete chimneys. There was one complicating factor: Barking was surrounded by vulnerable neighbours. Ford the car manufacturer, one of the most important and busiest London motorways, and London City Airport were all within a distance of ten kilometres.
'Our greatest effort was in the planning and communication with all those concerned', according to project manager Dave Straker. 'Zero impact on Ford's production, the motorway and the airport had of course to be guaranteed to the maximum – and the nuisance reduced to a minimum. We could only carry out the critical activities, namely demolishing the concrete chimneys, at one specific time, outside office hours. That became Sunday, 28 October 2018 at 7 am. Ford was closed, the motorway was closed off to all traffic for four hours and the airport was closed from Saturday afternoon to Sunday afternoon. Thanks to the use of precisely located explosives, the chimneys collapsed in a controlled manner.
Six weeks after that Sunday's supreme moment, the job was finished. Safely, on time and without causing any nuisance.
DEMOLITION
Location
London, United Kingdom
Deployment
- 15 demolition specialists
- 2No demolition excavators 50-70T
- Various lifting cranes
Size
55
meter high concrete chimneys
Project duration
10 months
MATERIAL AND WASTE HANDLING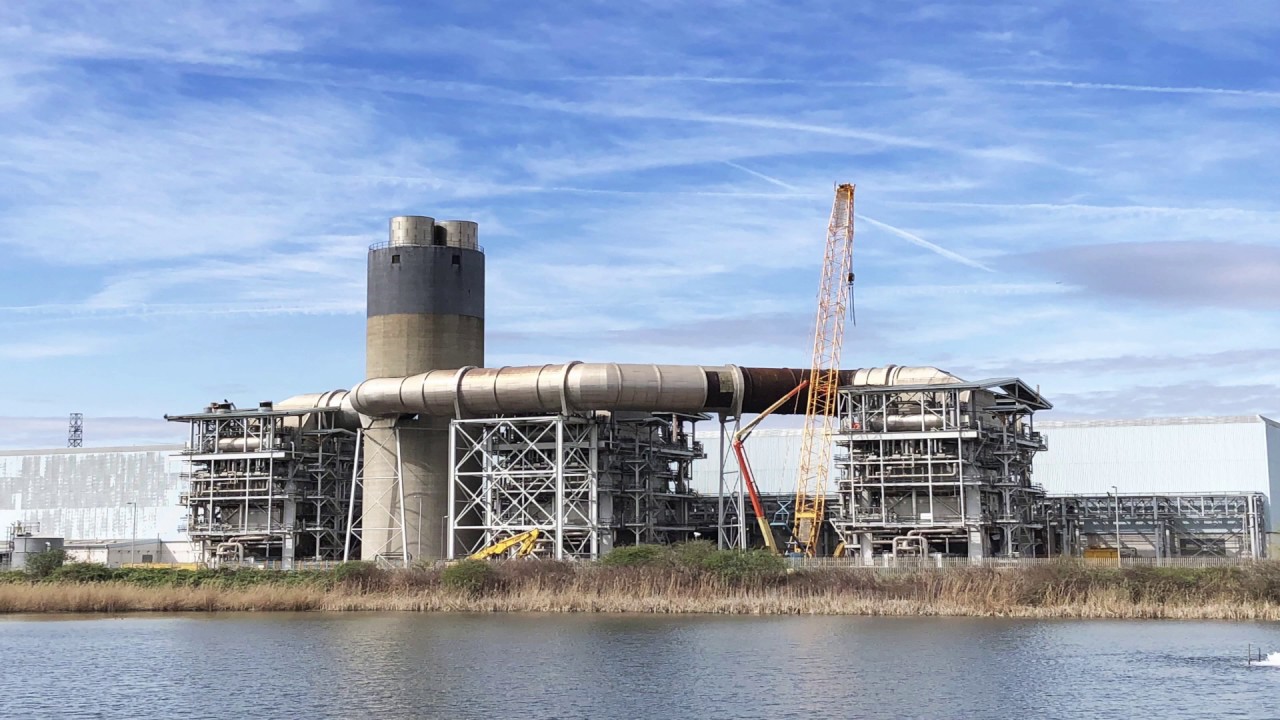 Safety First! Always.
The Quality and Health, Safety and the Environment policy is an ongoing process. That is why DDM is continuously working on improving all these areas to keep improving safety levels.
Find out more