Demolition of Factory Building in Terneuzen
DEMOLITION Projects |
Demolition of Factory
**DDM demolished an old factory building for a client in Zeeland. By maximising value for the client, DDM were awarded the contract to carry out this demolition project.
Prior to the demolition of the main structure, the team dismantled the production plant and equipment which had been sold as part of the commercial offering to the client. The work also included the full decontamination of the plant and equipment and removal of all asbestos. Once the decommissioning was completed, the team could then start to dismantle and demolish the remainder of the structure
To ensure a safe demolition project, large sections of the roof structure had to be dismantled. A mobile crane with 30m main boom and 55m luffing jib was used to deconstruct the roof sections. Around the perimeter of the structure, large sections of the structure, including the cladding and insulation was cut and lifted to the processing area to ensure adequate space was made available for mechanical demolition
Once the structure had been reduced down from 32 to 20 metres, the mobile crane was exchanged for a high reach demolition excavator. Due to the complex nature of the building, DDM worked in close consultation with a Structural Engineer to ensure stability of the retained structures was maintained at all times. A section of the steel structure was retained to provide additional support to retained structures
The structure which comprised a steel primary structure with concrete floors was professionally dismantled using a combination of cutting and trimming by the DDM team.
The client was very pleased with the end result and the added value in which DDM were able to deliver. DDM completed another successful project without any accidents and we once again have a satisfied client.
DEMOLITION
Location
Terneuzen, Nederland
Deployment
- Demolition Excavators
- 8 Dismantling specialists
- Liftingcranes
- Elevator work platforms
- Cutting tools
Size
Project duration
10 months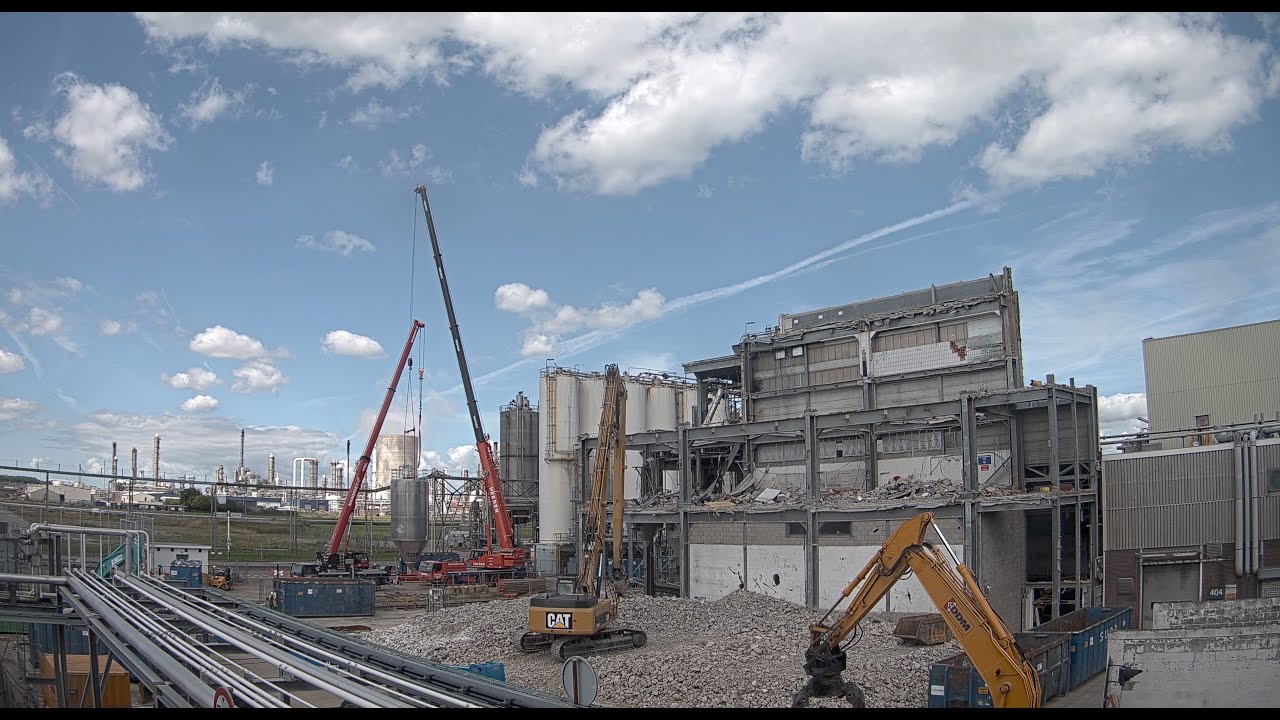 Safety First! Always.
The Quality and Health, Safety and the Environment policy is an ongoing process. That is why DDM is continuously working on improving all these areas to keep improving safety levels.
Find out more