Demolishing a styrene factory in Terneuzen
DEMOLITION Projects |
Styrene factory
A major producer of chemicals asked DDM to remove an old styrene factory. It wasn't the first time DDM had taken on such a task, after all.
So DDM knew what was needed. All the asbestos was removed. The activities covered removing various systems at a variety of locations. This included electrical systems, instrumentation, piping, equipment and steel structures.
DDM's specialists used excavators to remove the lower and smaller items. The machines had scrap metal shears for the purpose. A sorting grab was used for sorting and collecting the cut materials. Higher up parts were hoisted down with lifting cranes and processed further on the ground. Storage tanks were scrapped using a demolition excavator with a long reach. Various systems were also dismantled for reuse. The live pipe bridges were protected during these activities using scaffolding, steel floors and fire-retardant blankets. In some cases, the concrete ground-level floors were removed. All materials removed were given to certified and recognised waste processing companies, who then processed it as per the legislation and regulations.
DEMOLITION
Location
Terneuzen, Netherlands
Deployment
- 30 specialists
- Various demolition excavators
- Crawler crane of 180t
- Hydraulic lifting cranes of 200-750t
Size
59400
m2 plant area
330 x 180 metres
Project duration
22 months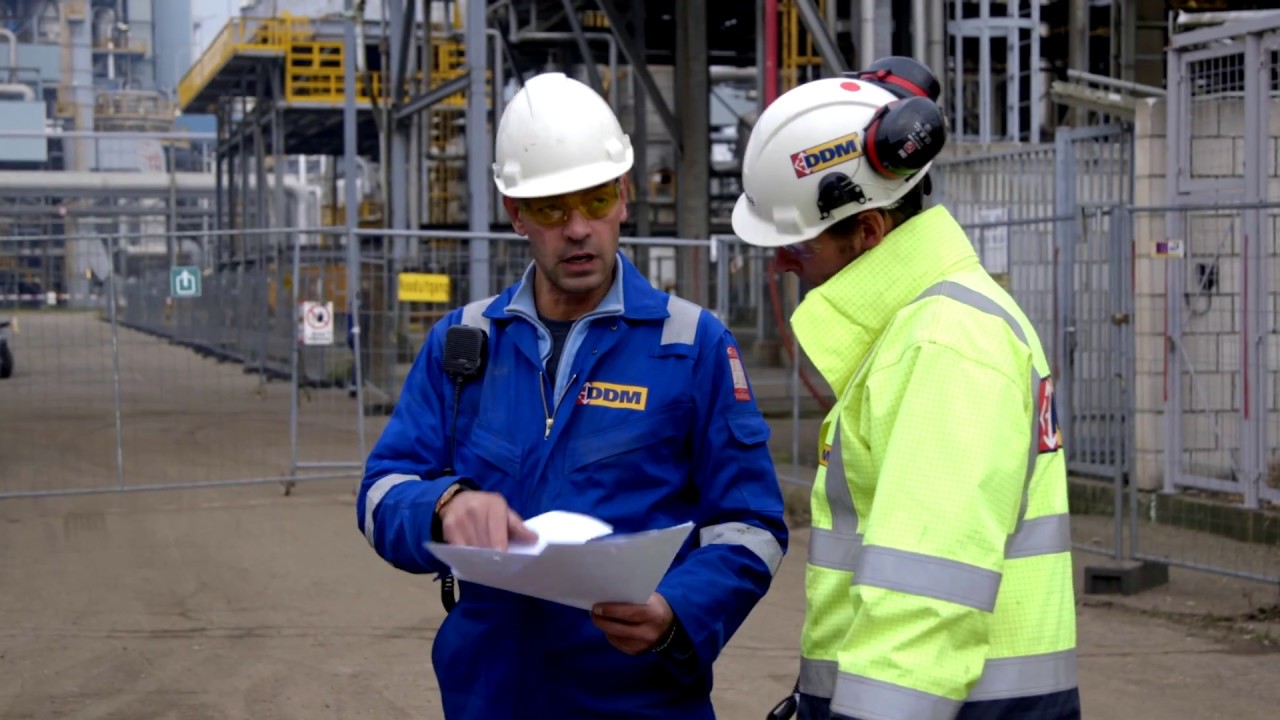 Safety First! Always.
The Quality and Health, Safety and the Environment policy is an ongoing process. That is why DDM is continuously working on improving all these areas to keep improving safety levels.
Find out more