Removal of 'milkmaids' in Terneuzen
DEMOLITION Projects |
Removal of 'milkmaids'
The works consist of the removal of the 'Milkmaids' from a terrain near Terneuzen. These are two very large columns, over 60 metres in height, which formed part of the Styreen plastic factory.
In preparation, the adjacent coolers were removed using breaker/excavators. Also, the four arms - piping of about Ø2.2m and weighing 43 tonnes each - were removed in preparation. After that the head of the columns was cut loose and lifted down. The packages, that were installed within the column, were placed in containers, which were subsequently emptied down below.
Flame cutting was used to cut rings from the column jacket. These rings were lifted down and then mechanically scrapped. By alternately removing the packages and then lifting down the rings, the columns were completely dismantled into pieces.
3,368.7 tonnes of metal were taken away and recycled. The preparatory works were carried out by on average 5 specialists, using one 700T and one 250T hydraulic crane. A 180T caterpillar crane and elevator platforms were used to dismantle the column further.
After thorough preparation, the two 'landmarks' of the Zeeland landscape were removed and recycled in a controlled manner, without incident and within the planned schedule.
DEMOLITION
Location
Terneuzen, Netherlands
Object
Pijp / Fornuis / Schoorsteen

Deployment
- 5 specialists
- 180T lifting crane
- 250T hydraulic lifting crane
- 700T hydraulic lifting crane
- Mobile elevating work platform
Size
Project duration
10 months
MATERIAL AND WASTE HANDLING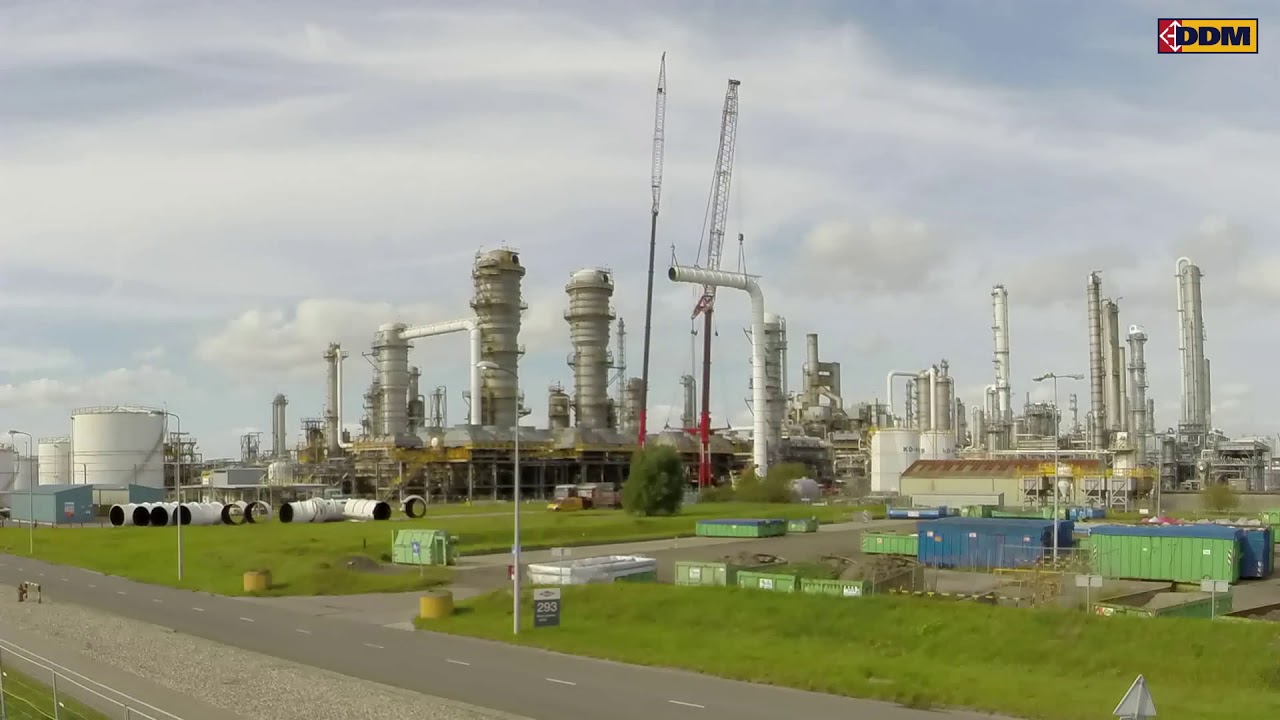 Safety First! Always.
The Quality and Health, Safety and the Environment policy is an ongoing process. That is why DDM is continuously working on improving all these areas to keep improving safety levels.
Find out more